Information for International-Qualifying BC Athletes
The jump from competing at a National-level to an International-level comes with different requirements, planning, and things to be aware of. This page is set up to help you better understand the process, build awareness around what to expect, and offer resources to continue to stay up to date as an athlete in a dynamic competition environment.
What you are responsible for: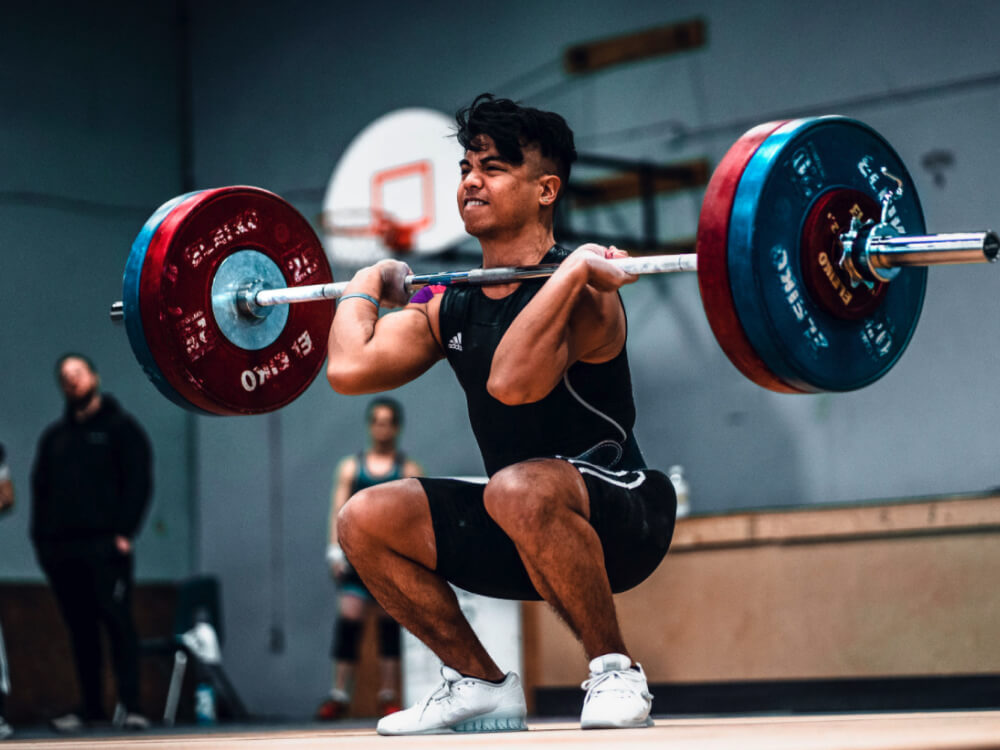 Qualification Totals
In order to be considered an International Athlete by WCH, there are thresholds you must meet. Each Threshold represents eligibility to compete at a different level, pending team selection. Note: unlike meeting the National-Qualifying Marker, meeting an International Qualifying Marker does not guarantee selection to a team. This process is further explained in the International Team Selection Process section. The below Minimum Thresholds of Performance are based upon a Marker System which is set and reviewed annually by WCH and the High Performance Committee; all Thresholds have an assigned percentage listed which shows what percent of the Senior Marker is needed to meet the Threshold (i.e. 85 or 88%). The Markers, themselves, are based on a review of Elite performance in each weight category globally, and levelled out to create a consistent qualifying threshold across weight categories in Canada that are competitive at the International level.
International Team Selection Process
Declaring intent to compete is the responsibility of the athlete to complete, but if you have any questions around timelines for specific competitions, please reach out to BCWA and we can support you in getting the information you need. After the cut-off date for declarations, WCH will select a team based on qualifying totals within the allocated team spots for the competition. Team selection limits 2x athletes per weight class, generally capped at 10 athletes total per gender.
Note: first an athlete must hit the Threshold for Performance, from there, WCH will select a team of 10 athletes (who have declared), and of those 10 a maximum of 2-per weight category will be allowed. For more specific information around the selection process, please refer to HAL Selection Procedures: https://weightliftingcanada.ca/wp-content/uploads/2023/02/Selection-Procedures-2023-V1.1-9-Feb-2023.pdf.
International Event Calendar:
Athlete support:
BCWA will support any international athlete/coach in their travel with $500 towards their trip; athlete/coach must meet international standards required to attend (Athlete Threshold of Performance, Coach NCCP Competition Development Trained) and be a BCWA member in good standing.
Qualifying to Represent Team Canada:
YOU MUST BE A CITIZEN OF CANADA OR A LANDED IMMIGRANT AND RESIDE IN CANADA FOR THE PAST 12 MONTHS If dual citizenship is held, your sport nationality must be registered as Canada with the IWF or other applicable body, at the time of the final qualification event. Exceptions may be made to the residency requirement for students studying abroad.
YOU MUST HAVE A VALID CANADIAN PASSPORT An athlete must possess a Canadian Passport with an expiration date no less than 6 months after the end of competition, or the entry requirement of the host nation, whichever is greater.
DOPING POOL REGISTRATION You must be registered in the ADAMS system with Whereabouts completed for the required period prior to the competition through to the final day of the competition. The required period for most international competitions is two months. For world championship events and major games, the period is three months. YOU MUST BE THE CORRECT AGE FOR THE COMPETITION The IWF recognizes four (4) age groups: Youth: 13-17 years of age Junior: 15-20 years of age Senior: 15+ years of age
Doping/ADAMS
As an international athlete, you are required to be registered for doping control and testing through the ADAMS system. For resources on how to set up and maintain your ADAMS account, see the resource section below. You are accountable for knowing doping regulations, policies, and processes; you can be tested at any point, and refusing a test from a DCO can result in suspension.
Note: You are required to keep your athlete and training information up to date at all times; should the IWF find you out of compliance, you will be ineligible to compete internationally. Do not let this slip, as Canadian athletes have been removed from international competition teams for not keeping their profile updated.